Your active friends can sometimes be the most difficult to buy for in the holiday season. Especially, if you are new to the fitness industry and have little idea of the dramatic (and sometimes catastrophic) difference between normal and high waisted leggings.If this festive season has got you trying to decipher what those ridiculously long names actually mean, such as Lulu Lemon's 'Ultra Lightweight Tech Long Sleeve Crew', look no further. Below is my list of the perfect gift ideas for fitness fanatics, no matter what your budget is. 
Sports Headphones $19.91 
This is a sports specific headphone that clips around the ears to prevent them falling out. For those active friends who enjoy jogging and listening to music, these could be life savers. They also boast sweat and spray resistance attributes to endure a heavy workout, at an affordable price.
Motivational Bracelet $21.10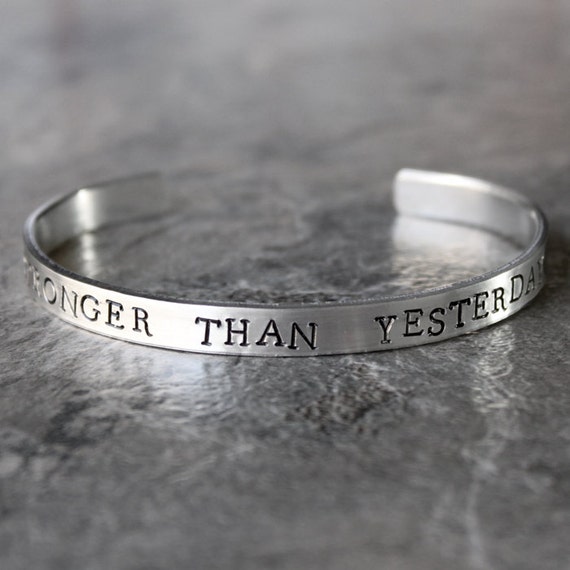 Sometimes people need a little reminder to attack the day with intent and positivity, and this bracelet speaks for itself. This gorgeous hand crafted bracelet would be a great addition to any active friends wardrobe.
Blogilates Fit Planner $36.00
Join Cassey Ho's popster army with her 2016 Fitness Planner. Beautifully crafted and detailed with hand drawn flowers throughout, the fit planner will help keep your friends motivated all year long. It has daily boxes to track your food, water intake, sleep patterns and to- do lists. Scattered throughout are mini workouts, recipe ideas and motivational quotes.
Booty Bands $40.50
All the current rage right now, booty bands are great to enhance a workout. The resistance bands target to bottom to shape and lift it during a workout. These would be great stocking suffers for those who love visiting the gym regularly.
Swell Water Bottle $54.95

Double walled to keep cool drinks cold and hot drinks warm for long periods of time. The gorgeous wood pattern in hand applied, making each bottle unique to its owner. It makes keeping hydrated seem that little more fancy.
Trigger Point Foam Roller $69.95
Perfect for fitness buffs who have lots of sore and tight muscles. The trigger point foam roller has groves and paneled sides to assist in recovery, and is small enough for travel. Also available in a mini size.
Tranquility Yoga Bra $72.99
Although sometimes pricey, Lorna Jane has beautiful and intricate designs. Their sports bras are supportive and make any woman feel beautiful. They last a long time and are durable during any activity, whether its weight lifting, running or yoga. If your wanting to spoil your girlfriend or special someone this Christmas, this is a great choice.
Eco Luxe Yoga Mat $120.00
This stunning yoga mat is made from natural fibber and is eco friendly. Aside from the amazing calming colours, each design in hand drawn and designed turning yoga into a whole new experience. As you perform your daily stretches you can get lost in the details of the mat, slipping into a world of beautiful imagery and creation.This mat would be an incredible gift to receive and would be cherished for years.
Happy Gifting!